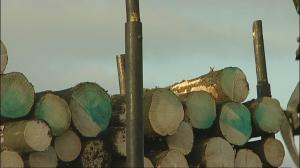 In a recent paper entitled "Woody biomass for power and heat", researcher Duncan Brack reiterated a belief that's commonly held among experts: current biomass policy frameworks require substantial changes to ensure they contribute to mitigating climate change rather than worsening it.

The use of woody biomass for heat and electricity generation has grown rapidly in recent years. Although it's championed by some as a "sustainable" and relatively cheap alternative to fossil fuels, Brack strongly disagrees.
"Overall while some instances of biomass energy use may result in lower life-cycle emissions than fossil fuels, in most circumstances, comparing technologies of similar ages, the use of woody biomass for energy will release higher levels of emissions than coal and considerably higher levels than gas."

The subject of woody biomass has become a highly contested matter with very few areas of consensus.

One of the main issues is the fact that most renewable energy policy frameworks treat biomass as though it is carbon-neutral at the point of combustion, when in reality this cannot be assumed. Biomass actually emits more carbon per unit of energy than most fossil fuels, so any residues that would otherwise have been burnt as waste or would have been left in the forest and decayed rapidly can be considered to be carbon-neutral over the short to medium term.

One of the reasons why biomass is considered by these organisations to be carbon neutral is the fact that, under international greenhouse gas accounting rules, its associated emissions are recorded in the land use rather than the energy sector. Land use emissions are accounted for in different ways, however, meaning a percentage of the emissions from biomass can't be accounted for.

The current criteria for EU member states also fail to account for changes in forest carbon stock, meaning the data is highly contentious.

Brack advocates for significant changes to these criteria and to the policy framework of woody biomass as a whole.
---
Blog Archive
$1tn private sector investment supports Paris climate goals
3 Nov 2017 - Click for More
Environmentalists decry RED revision
25 Oct 2017 - Click for More
Conference looks at woody biomass sustainability issues
16 Oct 2017 - Click for More
Woody biomass criteria lead to unreliable data
16 Oct 2017 - Click for More
New film uncovers lies behind biomass industry
20 Sep 2017 - Click for More
Greenyard Group's move to recycled woody biomass
29 Aug 2017 - Click for More
US states push for high-carbon emitting agenda
29 Aug 2017 - Click for More
Uncertain greenhouse data threatens Paris agreement
17 Aug 2017 - Click for More
Woody biomass certification a 'smokescreen' for unsustainability
28 Jul 2017 - Click for More
Earth Day protests reveal anger at biomass plans
14 Jul 2017 - Click for More
Study faults 'conflicts of interest' within biomass industry
10 Jul 2017 - Click for More
MDF recycling solution no.1 for energy efficiency
5 Jul 2017 - Click for More
Accounting rule loopholes bad news for our forests
20 Jun 2017 - Click for More
Replanting trees doesn't fix climate change, scientists warn
2 Jun 2017 - Click for More
Waste from coffee and poultry provide viable bio-fuel option
2 Jun 2017 - Click for More
Tree-planting has limited affect on climate change, study finds
30 May 2017 - Click for More
More renewable power than ever before, so why are we still using biomass?
25 May 2017 - Click for More
Is bioenergy increasing emissions in Europe?
15 May 2017 - Click for More
MPs slam government's carbon record
8 May 2017 - Click for More
View full news archive