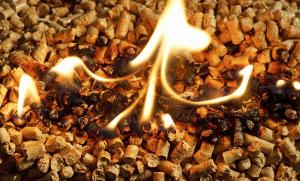 Towards the beginning of the month, a conference in Edinburgh, Scotland convened to discuss the future of bioenergy.

This year's 'Biofuels International and Bioenergy Insight' conference covered the future of bioethanol, advanced biofuel developments and an uncertain policy landscape.

A range of speakers from the industry looked at new advances and how low-carbon fuels would be able to tackle emissions. For example, bioenergy produced from wastes are able to offer more than 95 per cent carbon savings as compared to fuels from healthy trees or crops.

William Strauss, founder and president of consultancy Future Metrics, talked about the recent trends and forecasts in global wood pellet supply.

He described how the wood pellet market had experienced growth rates over the last few years of around 10 per cent annually: from around 19.5 million tonnes in 2012 to 28.6 million tonnes in 2016.

Strauss touched on some of the sustainability issues that come with using wood pellets. He said the "foundation of carbon emissions mitigation from the use of wood pellets happens because the net carbon added to the atmosphere from the combustion of wood pellets is zero". He went on to say that as long as the growth rate equals or exceeds the harvest rate, the net stock of carbon held in the forest landscape is held constant or is increasing. However, this is not entirely accurate. Research has shown that it can take many decades before the 'carbon debt' is equalised, and the damage done in that time can be catastrophic.

Other speakers also addressed the topic of sustainability with regards to biomass, and how woody biomass continues to be challenged by lobby groups and think tanks and that the main consistent accusation levelled against biomass is that pellet demand causes felling of trees.
---
Blog Archive
$1tn private sector investment supports Paris climate goals
3 Nov 2017 - Click for More
Environmentalists decry RED revision
25 Oct 2017 - Click for More
Conference looks at woody biomass sustainability issues
16 Oct 2017 - Click for More
Woody biomass criteria lead to unreliable data
16 Oct 2017 - Click for More
New film uncovers lies behind biomass industry
20 Sep 2017 - Click for More
Greenyard Group's move to recycled woody biomass
29 Aug 2017 - Click for More
US states push for high-carbon emitting agenda
29 Aug 2017 - Click for More
Uncertain greenhouse data threatens Paris agreement
17 Aug 2017 - Click for More
Woody biomass certification a 'smokescreen' for unsustainability
28 Jul 2017 - Click for More
Earth Day protests reveal anger at biomass plans
14 Jul 2017 - Click for More
Study faults 'conflicts of interest' within biomass industry
10 Jul 2017 - Click for More
MDF recycling solution no.1 for energy efficiency
5 Jul 2017 - Click for More
Accounting rule loopholes bad news for our forests
20 Jun 2017 - Click for More
Replanting trees doesn't fix climate change, scientists warn
2 Jun 2017 - Click for More
Waste from coffee and poultry provide viable bio-fuel option
2 Jun 2017 - Click for More
Tree-planting has limited affect on climate change, study finds
30 May 2017 - Click for More
More renewable power than ever before, so why are we still using biomass?
25 May 2017 - Click for More
Is bioenergy increasing emissions in Europe?
15 May 2017 - Click for More
MPs slam government's carbon record
8 May 2017 - Click for More
View full news archive