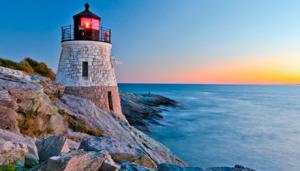 According to a report, as much as 34 per cent of Rhode Island's 'renewable' electricity comes from power plants that burn wood – often from virgin forests.

In addition to destroying natural habitat, the wood-fuel industry burns mature trees, one of the best sources for sequestering carbon dioxide. Consequently, its wide spread classification as a renewable energy is harmful on many levels. In 2016, biofuels accounted for almost half of US renewable production, but much of this was not genuinely clean.

The rapid switch from fossil fuels to woody biomass, especially in Europe but also more generally worldwide, has been criticised by many for offsetting any environmental benefits that have recently been brought in.

Advocates of biomass say that properly managed forests create a net increase in trees, however a 2015 report by the National Resources Defense Council concluded that it can take decades for new trees to recapture the carbon dioxide lost from burning mature trees for biomass energy.

In Rhode Island, the General Assembly passed legislation in 2016 extending the Renewable Energy Standard (RES) until 2035.

Currently, about 11 per cent of electricity generated for local areas comes from renewable sources, and this is expected to grow to around 38 per cent by 2035. Some states intend to increase their wood-energy development to meet this demand and avoid a shortfall – a potentially damaging move for the environment.
---
Blog Archive
$1tn private sector investment supports Paris climate goals
3 Nov 2017 - Click for More
Environmentalists decry RED revision
25 Oct 2017 - Click for More
Conference looks at woody biomass sustainability issues
16 Oct 2017 - Click for More
Woody biomass criteria lead to unreliable data
16 Oct 2017 - Click for More
New film uncovers lies behind biomass industry
20 Sep 2017 - Click for More
Greenyard Group's move to recycled woody biomass
29 Aug 2017 - Click for More
US states push for high-carbon emitting agenda
29 Aug 2017 - Click for More
Uncertain greenhouse data threatens Paris agreement
17 Aug 2017 - Click for More
Woody biomass certification a 'smokescreen' for unsustainability
28 Jul 2017 - Click for More
Earth Day protests reveal anger at biomass plans
14 Jul 2017 - Click for More
Study faults 'conflicts of interest' within biomass industry
10 Jul 2017 - Click for More
MDF recycling solution no.1 for energy efficiency
5 Jul 2017 - Click for More
Accounting rule loopholes bad news for our forests
20 Jun 2017 - Click for More
Replanting trees doesn't fix climate change, scientists warn
2 Jun 2017 - Click for More
Waste from coffee and poultry provide viable bio-fuel option
2 Jun 2017 - Click for More
Tree-planting has limited affect on climate change, study finds
30 May 2017 - Click for More
More renewable power than ever before, so why are we still using biomass?
25 May 2017 - Click for More
Is bioenergy increasing emissions in Europe?
15 May 2017 - Click for More
MPs slam government's carbon record
8 May 2017 - Click for More
View full news archive