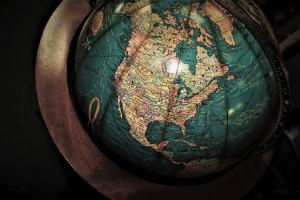 On Earth Day earlier this year, around 1.1 million people took to the streets to defend the idea of 'science over ideology', the use of 'peer-review in politics', and more scrupulous application of evidence-based criteria for laws and legislation.

Part of the passion behind these marches was in response to the rise of wood-based biomass burning. Increasingly, research has shown that this supposedly 'renewable' resource is in fact not very renewable at all, and yet biomass wood pellets are increasingly being used at former coal-powered stations across the world.

The publication of the Chatham House report earlier in the year warned public bodies against 'locking themselves in' with an energy source that only provides 'short-term' benefits, but many still use it as a relatively cheap and easy way to reach their reduced emission targets..

The problem with biomass is that even though it is harmful to the environment, official statistics show it offsets carbon emissions as it's derived from natural forests. Because of this, its estimated that biomass could account for 60 per cent of global renewable-energy use in the future, according to the International Renewable Energy Agency, despite the fact is not a totally clean or renewable energy source.

Research groups and environmental activists are beginning to push back against bad science with political motives, and biomass is very much in their sights.
---
Blog Archive
$1tn private sector investment supports Paris climate goals
3 Nov 2017 - Click for More
Environmentalists decry RED revision
25 Oct 2017 - Click for More
Conference looks at woody biomass sustainability issues
16 Oct 2017 - Click for More
Woody biomass criteria lead to unreliable data
16 Oct 2017 - Click for More
New film uncovers lies behind biomass industry
20 Sep 2017 - Click for More
Greenyard Group's move to recycled woody biomass
29 Aug 2017 - Click for More
US states push for high-carbon emitting agenda
29 Aug 2017 - Click for More
Uncertain greenhouse data threatens Paris agreement
17 Aug 2017 - Click for More
Woody biomass certification a 'smokescreen' for unsustainability
28 Jul 2017 - Click for More
Earth Day protests reveal anger at biomass plans
14 Jul 2017 - Click for More
Study faults 'conflicts of interest' within biomass industry
10 Jul 2017 - Click for More
MDF recycling solution no.1 for energy efficiency
5 Jul 2017 - Click for More
Accounting rule loopholes bad news for our forests
20 Jun 2017 - Click for More
Replanting trees doesn't fix climate change, scientists warn
2 Jun 2017 - Click for More
Waste from coffee and poultry provide viable bio-fuel option
2 Jun 2017 - Click for More
Tree-planting has limited affect on climate change, study finds
30 May 2017 - Click for More
More renewable power than ever before, so why are we still using biomass?
25 May 2017 - Click for More
Is bioenergy increasing emissions in Europe?
15 May 2017 - Click for More
MPs slam government's carbon record
8 May 2017 - Click for More
View full news archive