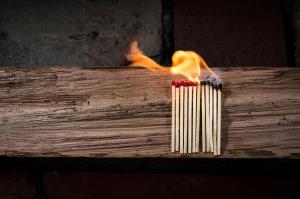 A new report has highlighted the far-reaching damage a four-year-old biomass certification program has done to the environment and local communities, despite this being exactly what the project was originally designed to avoid.

According to the study from the Natural Resources Defense Council (NRDC) and the Dogwood Alliance, the industry-dominated Sustainable Biomass Program (SBP) has led to increased carbon dioxide emissions and accelerated the loss of natural forests. The scheme was originally meant to reassure policymakers of the sustainability of biomass energy, but it was later proven woody biomass in fact undercuts efforts to address climate change and protect forests.

Billions of pounds in subsidies has already been spent on converting coal plants to biomass-burning hubs within the EU. This demand is boosting an exploding wood pellet export industry in the Southeastern United States, where trees are cut down, manufactured into pellets, loaded on ships, and sent abroad to burn for electricity.

Sasha Stashwick, senior advocate at NRDC, said: "The biomass industry is using a highly deficient self-policing program to justify its environmentally destructive practices."

"The Sustainable Biomass Program lets the fox guard the henhouse. Biomass producers want policymakers to think that burning trees to fuel power plants is green, but in fact it's one of the worst things we can do in the fight against climate change. If policymakers here and abroad are looking for clean energy sources of the future, they should look to wind and solar, and leave our vital forests alone."

Growing concerns around the effects of biomass logging on forest ecosystems and carbon emissions have led to this report, which details serious concerns regarding the SBP's ability to credibly evaluate the industry's impacts on the environment.

Some claim that the certification scheme is motivated by a vested interest in making their logging practices appear environmentally sustainable and their fuel "carbon neutral".

Unlike other certification schemes, the SBP has a sparsity of independent verification in their practises, leading experts to speculate there may be conflicts of interest at play.
---
Blog Archive
$1tn private sector investment supports Paris climate goals
3 Nov 2017 - Click for More
Environmentalists decry RED revision
25 Oct 2017 - Click for More
Conference looks at woody biomass sustainability issues
16 Oct 2017 - Click for More
Woody biomass criteria lead to unreliable data
16 Oct 2017 - Click for More
New film uncovers lies behind biomass industry
20 Sep 2017 - Click for More
Greenyard Group's move to recycled woody biomass
29 Aug 2017 - Click for More
US states push for high-carbon emitting agenda
29 Aug 2017 - Click for More
Uncertain greenhouse data threatens Paris agreement
17 Aug 2017 - Click for More
Woody biomass certification a 'smokescreen' for unsustainability
28 Jul 2017 - Click for More
Earth Day protests reveal anger at biomass plans
14 Jul 2017 - Click for More
Study faults 'conflicts of interest' within biomass industry
10 Jul 2017 - Click for More
MDF recycling solution no.1 for energy efficiency
5 Jul 2017 - Click for More
Accounting rule loopholes bad news for our forests
20 Jun 2017 - Click for More
Replanting trees doesn't fix climate change, scientists warn
2 Jun 2017 - Click for More
Waste from coffee and poultry provide viable bio-fuel option
2 Jun 2017 - Click for More
Tree-planting has limited affect on climate change, study finds
30 May 2017 - Click for More
More renewable power than ever before, so why are we still using biomass?
25 May 2017 - Click for More
Is bioenergy increasing emissions in Europe?
15 May 2017 - Click for More
MPs slam government's carbon record
8 May 2017 - Click for More
View full news archive