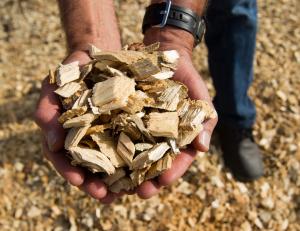 Freelance author and analyst, Rauli Partanen, has made the extraordinary claim that due to the structure of the EU Emission Trading (ETS), the replacement of coal or gas with biomass will actually lead to higher greenhouse gas emissions.

In an article for the Energy Collective, he claims that current EU policies adopted by us in the belief that they are beneficial are in fact encouraging an increase in emissions that could lead to a potentially 'catastrophic' situation.

"When coal or other fossil fuels in energy production are replaced with biomass, this will also lead to an increase in total emissions. Yes, you read that right: energy production with biomass increases total emissions in Europe – not just when it replaces renewables or nuclear, but also when it replaces coal or gas."

His other main arguments are outlined below:

"All bioenergy is counted as zero-carbon inside the ETS, which includes all large-scale energy production in Europe (heat and power). But burning of biomass always releases carbon dioxide, which always causes warming."

"The ETS has a certain fixed amount of emission rights. If someone does not use their right to emit, it can be sold for someone else to use. So when coal is replaced with biomass, the total amount of emissions allowances in the ETS does not change, but on top of that, we also get the emissions from the biomass (which is counted as zero-carbon)."

"Our current energy and climate policies actively encourage countries to replace coal and gas with biomass. […] Many countries pay direct and indirect subsidies for bioenergy in order to meet their renewable energy goals."

"These subsidies encourage the use of biomass in the power and heating sector, which reduces its availability for other uses, outside the ETS."

Partanen's comments come amid lively public debate over just how carbon-neutral biomass really is. However, he claims that all arguments surrounding the subject are useless until the policy framework is overhauled.

"The current European climate and energy policies are set in a way that ensure all bioenergy used in heat and power production (which fall under the ETS) adds to our total emissions."

"It is hard to imagine this was the intent of these policies, and it is clear that they need to be fixed as soon as possible."

For more reports into the negative consequences of burning biomass for electricity, take a look at our further reading section.
---
Blog Archive
$1tn private sector investment supports Paris climate goals
3 Nov 2017 - Click for More
Environmentalists decry RED revision
25 Oct 2017 - Click for More
Conference looks at woody biomass sustainability issues
16 Oct 2017 - Click for More
Woody biomass criteria lead to unreliable data
16 Oct 2017 - Click for More
New film uncovers lies behind biomass industry
20 Sep 2017 - Click for More
Greenyard Group's move to recycled woody biomass
29 Aug 2017 - Click for More
US states push for high-carbon emitting agenda
29 Aug 2017 - Click for More
Uncertain greenhouse data threatens Paris agreement
17 Aug 2017 - Click for More
Woody biomass certification a 'smokescreen' for unsustainability
28 Jul 2017 - Click for More
Earth Day protests reveal anger at biomass plans
14 Jul 2017 - Click for More
Study faults 'conflicts of interest' within biomass industry
10 Jul 2017 - Click for More
MDF recycling solution no.1 for energy efficiency
5 Jul 2017 - Click for More
Accounting rule loopholes bad news for our forests
20 Jun 2017 - Click for More
Replanting trees doesn't fix climate change, scientists warn
2 Jun 2017 - Click for More
Waste from coffee and poultry provide viable bio-fuel option
2 Jun 2017 - Click for More
Tree-planting has limited affect on climate change, study finds
30 May 2017 - Click for More
More renewable power than ever before, so why are we still using biomass?
25 May 2017 - Click for More
Is bioenergy increasing emissions in Europe?
15 May 2017 - Click for More
MPs slam government's carbon record
8 May 2017 - Click for More
View full news archive