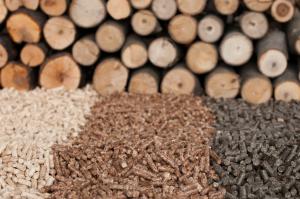 The US government has deemed the burning of wood pellets 'carbon neutral' in its latest spending bill in a move heavily criticised by environmental groups and us here at Use Wood Wisely.

The bill passed by lawmakers at the House of Representatives directs the Environmental Protection Agency, the Department of Energy and the Department of Agriculture to "establish clear policies that reflect the carbon neutrality of biomass", Reuters reported.

If approved, it means these government agencies could promote the burning of wood pellets to fuel power plants.

Biomass, we and many other groups believe, is wrongly classified as a renewable energy source because it actually produces more harmful emissions than the burning of coal or gas does.

This is a view shared by many in the US. Reuters reported a group of 60 American scientists telling the UK's secretary of state for energy and climate change in 2014: "Recent advances in science and accounting for pollution from different types of woody biomass have clarified that burning trees to produce electricity actually increases carbon emissions compared with fossil fuels for many decades and contributes to other air pollution problems."

Environmental groups criticised the House of Representatives' decision. Danna Smith, executive director of the Dogwood Alliance, an environmental group focused on forests and logging in the southern United States, said the provision "will add to a significant climate problem we already have in the US".

The bill is expected to be passed by the Senate later this week.
---
Blog Archive
$1tn private sector investment supports Paris climate goals
3 Nov 2017 - Click for More
Environmentalists decry RED revision
25 Oct 2017 - Click for More
Conference looks at woody biomass sustainability issues
16 Oct 2017 - Click for More
Woody biomass criteria lead to unreliable data
16 Oct 2017 - Click for More
New film uncovers lies behind biomass industry
20 Sep 2017 - Click for More
Greenyard Group's move to recycled woody biomass
29 Aug 2017 - Click for More
US states push for high-carbon emitting agenda
29 Aug 2017 - Click for More
Uncertain greenhouse data threatens Paris agreement
17 Aug 2017 - Click for More
Woody biomass certification a 'smokescreen' for unsustainability
28 Jul 2017 - Click for More
Earth Day protests reveal anger at biomass plans
14 Jul 2017 - Click for More
Study faults 'conflicts of interest' within biomass industry
10 Jul 2017 - Click for More
MDF recycling solution no.1 for energy efficiency
5 Jul 2017 - Click for More
Accounting rule loopholes bad news for our forests
20 Jun 2017 - Click for More
Replanting trees doesn't fix climate change, scientists warn
2 Jun 2017 - Click for More
Waste from coffee and poultry provide viable bio-fuel option
2 Jun 2017 - Click for More
Tree-planting has limited affect on climate change, study finds
30 May 2017 - Click for More
More renewable power than ever before, so why are we still using biomass?
25 May 2017 - Click for More
Is bioenergy increasing emissions in Europe?
15 May 2017 - Click for More
MPs slam government's carbon record
8 May 2017 - Click for More
View full news archive