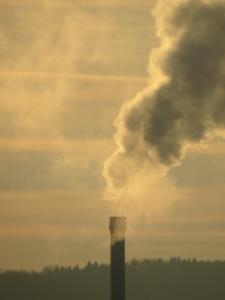 A group of MPs have slammed the government's carbon capture and storage (CCS) record, it has been reported.

According to Utility Week, the House of Commons' Public Accounts Committee said Whitehall had failed to support construction of large-scale CCS projects, leaving a worrying gap in the UK's decarbonisation plans.

CCS is a process designed to avoid the release of carbon dioxide into the atmosphere by capturing it from power stations and energy-heavy industries before storing it, usually underground.

The government wants the UK to meet a decarbonisation target of reducing carbon dioxide emissions by 80 per cent on 1990 levels by 2050.

But the committee's report argues the government has a poor track record on CCS, saying that after the Department of Energy and Climate Change's first competition for support ended in 2011, it launched a second competition but was not clear with the Treasury on the support that would be available to successful CCS projects.

This, together with other issues, fuelled the Treasury's 2015 decision to bring the competition to an early end as it withdrew a £1 billion capital grant that had previously been made available.

The committee is now urging the government to set out a clear decarbonisation plan as a matter of urgency.

Commenting on the report, Luke Warren, chief executive of the Carbon Capture Storage Association, said: "It is clear that developing CCS is in the national interest, and whichever party is in power after 8 June has a key early opportunity to act on the committee's findings and release the Emissions Reduction Plan, setting out a fresh, ambitious approach to CCS that learns the lessons of the past.

"The committee has highlighted the benefits of CCS to multiple sectors of the UK's economy, including heavy industry, heat, transport and power, demonstrating that CCS is integral to a new sustainable Industrial Strategy."

Use Wood Wisely would like to see more carbon sequestration, either through using wood in construction projects or through CCS, and hopes the government can develop a clear roadmap soon.
---
Blog Archive
$1tn private sector investment supports Paris climate goals
3 Nov 2017 - Click for More
Environmentalists decry RED revision
25 Oct 2017 - Click for More
Conference looks at woody biomass sustainability issues
16 Oct 2017 - Click for More
Woody biomass criteria lead to unreliable data
16 Oct 2017 - Click for More
New film uncovers lies behind biomass industry
20 Sep 2017 - Click for More
Greenyard Group's move to recycled woody biomass
29 Aug 2017 - Click for More
US states push for high-carbon emitting agenda
29 Aug 2017 - Click for More
Uncertain greenhouse data threatens Paris agreement
17 Aug 2017 - Click for More
Woody biomass certification a 'smokescreen' for unsustainability
28 Jul 2017 - Click for More
Earth Day protests reveal anger at biomass plans
14 Jul 2017 - Click for More
Study faults 'conflicts of interest' within biomass industry
10 Jul 2017 - Click for More
MDF recycling solution no.1 for energy efficiency
5 Jul 2017 - Click for More
Accounting rule loopholes bad news for our forests
20 Jun 2017 - Click for More
Replanting trees doesn't fix climate change, scientists warn
2 Jun 2017 - Click for More
Waste from coffee and poultry provide viable bio-fuel option
2 Jun 2017 - Click for More
Tree-planting has limited affect on climate change, study finds
30 May 2017 - Click for More
More renewable power than ever before, so why are we still using biomass?
25 May 2017 - Click for More
Is bioenergy increasing emissions in Europe?
15 May 2017 - Click for More
MPs slam government's carbon record
8 May 2017 - Click for More
View full news archive